How to choose the best shampoo? Finding one which can meet all of your needs isn't always an easy task. Many questions come to your head when you're trying to find the perfect shampoo. How often should you wash your hair? Are shampoo with sulfites really that bad? What to do when you have greasy roots and dry ends? Do you need to change shampoo every now and then?
We answer these and other questions and help you choose the best shampoo for you.
A shampoo for each hair type
First thing you need to do is make a good diagnosis of your hair. Ask your hairdresser, because you might not have the hair type you always thought.
Colored hair needs a protective shampoo which lengthens the life of your hue as much as possible. it's not just a matter of buying a shampoo for colored hair, because now your options are much more specific.
Red hairs will make good use of shampoos with red pigments. Blonds and platinum ones will need a blue shampoo to prevent the color from turning yellowish.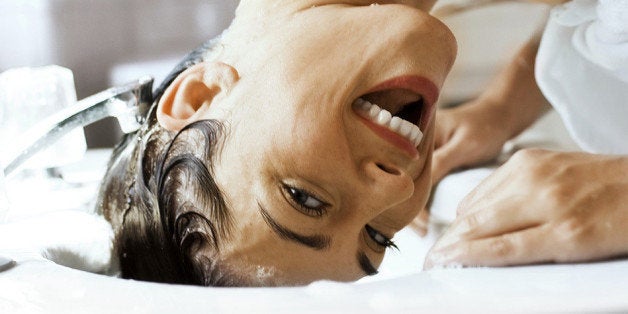 Shampoos for density and against frizziness are the best option for mature hair, while, if yours is oily you should go for one as douce and pure as possible to regulate the production of grease and give you a light feeling.
The highly polluted air in big cities is also a challenge. You can compensate it using shampoos without sulfites made of natural soothing ingredients.
Don't forget the scalp
Many people still forget about the scalp. Yet, many hair problems such as dandruff of hair loss start right there. Today, there's a wide range of products designed specifically for the scalp.
You should try exfoliating masks to activate blood circulation if you have a problem of hair loss. And if you notice any problem in your scalp (itchiness, dryness or flaking are some of the most common), go to a dermatologist.
And remember, the shampoo you're using for your hair may not be good for your scalp. Be prepared to alternate different products in order to achieve a healthy, denser hair.
The expert's trick
Changing shampoo every now and then isn't really necessary. Shampoo doesn't lose effectiveness with time. having said that, it is a good idea to mix up things a little and use different shampoos alternately.
This is precisely many experts' trick: choosing not one, but two different shampoos. This way, you'll meet the different needs of your hair more easily.
For example, colored hair tends to feel dry and fragile. you'll need a shampoo to protect the color, but also another one that's highly nourishing to keep your hair and scalp healthy.
Some myths confronted
Is it really that terrible to wash your hair daily? It's one of the most extended myths, but experts say you can wash your hair as much as you need it, even if it's everyday.
The trick is not to use too much product and to rinse it thoroughly so that no residue is left and the hair does not feel flattened or greasy. Don't use steaming hot water. Cold water seals your ends and gives you extra shine.
And if you need an iron or blowdryer don't forget to protect your hair with thermo-protective serums.
One last piece of advice: never forget to use hair conditioner and, at least once a week, a good nourishing mask.